Engineering Milestones and Methodology in British Columbia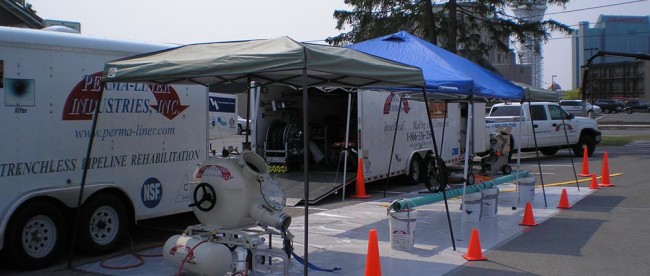 Vancouver, have you visited the UBC Earth Science Building? The very impressive, 14,750-sq.m complex is designed as two wings around a central atrium, but its most unusual feature is its notable use of wood.  Its centerpiece is a free-floating glulam staircase, a straight line from the lower floor to the upper floor, which rises through the atrium. The building is host to a great many departments and is considered an engineering masterpiece.  For those interested in learning about the multi-faceted topic of engineering, The Professional Engineers and Geoscientists of British Columbia will be hosting an event this month in Burnaby. One of the main topics to be reviewed will be the complex storm water and rainwater management assessments and designs in an urban setting.  In large part, discussions will be based on water quality modeling, statistical and regional analyses and water balance methodology in rainwater management. There will also be ample time for a Q & A session. The date and location of the event will be March 31st at the Delta Hotel and Conference Centre.
Save the dates: There's even more fun stuff to join in on with Perma-Liner Industries!  All are invited to come to one, or if you're adventurous, all of our LIVE DEMOS coming up in April and May. You can go to www.perma-liner.com to register and find out more but first…here are the dates and locations to save: We'll be in Dallas April 5th, Seattle April 27th, Chicago May 4th and Philadelphia May 18th. You can expect to have our knowledgeable staff showing you the latest CIPP technology. We want to see you there!
Vancouver Installers, please take note– this is an EXCLUSIVE INVITATION FOR PERMA-LINER™ CERTIFIED INSTALLERS. Perma-Liner Industries is offering our Quarterly Refresher Training: Perma-Lateral™ Lining-held at our Clearwater facility TUESDAY, APRIL 5TH & WEDNESDAY, APRIL 6TH. Please register here! 866-336-2568