Sewer Connection Incentive Program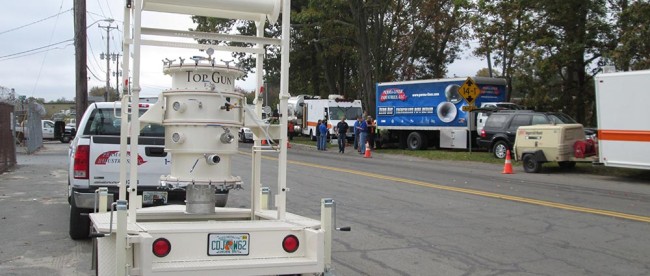 Vancouver's Sewer Connection Incentive Program (SCIP) provides an easy and affordable solution to septic owners in the City of Vancouver's service area, who are ready to make the connection to our safe, reliable public wastewater system.  Vancouver's Sewer Connection Incentive Program (SCIP) extends public wastewater main lines to areas where septic systems were initially installed because sewer wasn't available then, typically areas that were later annexed into the city. Through SCIP, the city is working with homeowners to provide an easy and affordable solution to change from septic systems to an upgraded and efficient public sewer. The Fircrest Sewer project is located just east of the North Garrison Heights neighborhood and will provide sanitary sewer service to 39 residential properties. A project meeting with the involved properties occurred last month at the Evergreen School District Administrative Offices. Construction of this project is anticipated to begin in late 2015 or early 2016.
Vancouver residents: just a reminder, the second Saturday at the Water Center is coming up on November 14th. Second Saturdays at the Water Resources Education Center are not only fun, they're free! Each second Saturday of the month, from 1 to 3 p.m., kids and their families are invited to explore a different topic through hands-on activities, games and stories. Create bird feeders and other crafts to welcome wildlife to your backyard! Learn about the amazing world of bubbles! Make a piece of art from reused materials! There's always something new waiting at Second Saturdays.
Looking for a highly recommended plumber?  Perma-Liner Industries has partnered with the most knowledgeable plumbers in your area to provide you with outstanding service.  We provide only the best referrals for licensed and certified professionals.  Call us or go online to see how we can help.  1-866-336-2568 or www.perma-liner.com