Vancouver's Preventative Care Plan for the Sewer System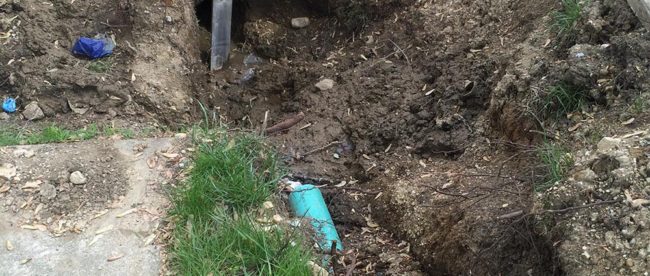 The city of Vancouver has a plan for a significant amount of sewer rehabilitations to begin this summer. The work will include separating the sewer system, with additional upgrades taking place in multiple locations. Important and necessary, Knight Street and Cleveland Avenue will both receive underground pipeline restorations. Additional elements of the major construction include an upgraded water main, the replacement of original wooden storm sewer infrastructure, and roadway renewal. The Cleveland improvements are the second part of a two-phase process. The earlier phase was completed a year ago and included upgrades further north. Knight Street progress includes Avenues 12th through 37th, as well as connecting side streets.  Here, separating the sanitary sewer and installing a new water main will reduce flooding risk, and increase system capacity.
The city is also conducting a thorough evaluation of sewage that has been dumped into the harbor. False Creek has been a frequented haven for many boat enthusiasts but is now being examined for contaminants thought to have caused a public health dilemma. The sewage released into False Creek is a systematic outcome of overwhelmed pipelines caused by wet weather events. However, the city does not collect data on a timeline of sewer overflows, and doing so would require the installation of detectors in the pipelining system. Alternatively, False Creek boaters may have a new process to get rid of sewage. The city of Vancouver has proposed a prospective agenda for a mobile pump-out service at local marinas, ensuring waste does not wind up in open waters. The tentative plan consists of using a large-sized tank to pump directly into a storage tank. Boats would not need to dock at a pumping station, as the pump would come to them. Currently, existing marinas are not required to have pump-out stations on site. However, there is such a requirement for new marinas.