Water Saving Kits for Vancouver Homes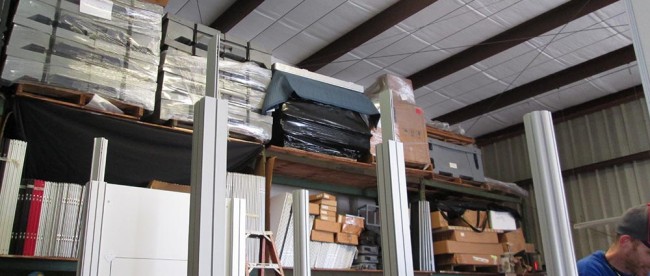 The City of Vancouver offers water saving kits that help you do your part for the environment, and prevent water shortages. Especially suited for older homes, this kit can help retrofit your kitchen and bathroom. Use up to 20 percent less water, and save up to 15 percent on your water heating bill. The indoor kit includes: "Earth Massage" self-cleaning showerhead with adjustable spray setting from gentle needle to forceful jet.  1 dual-setting Touch Flow kitchen aerator with swivel action for effective cleaning, and choice of aerated jet and wide spray.  2 faucet sink aerators with solid brass casing and polished chrome finish, plus flow control constructed of long-lasting plastic. 2 toilet tank bags that are easy to install, and made of non-corrosive materials that are resistant to microbes and fungal growth. 2 packages of leak detection dye tablets for testing leaks from toilet tank to toilet bowl, which could save you from wasting up to 150 L of water per day. 1 roll of Teflon tape to prevent leaks at hose connections. There is a limit per household of two of each type of kit. There are two locations to pick up these kits:  Revenue Services counter- 1st Floor, City Hall 453 West 12th Ave. Vancouver, BC V5Y 1V4 and Client Services counter- Crossroads Building 5th floor, 507 West Broadway Vancouver, BC V5Z 0B4.
Vancouver, Perma-liner Industries has some exciting information that must be shared now as time is of the essence! It's the Section 179 Deduction. This allows businesses to deduct the full purchase price of qualifying equipment and/or software purchased or financed during the tax year. That means that if you buy (or lease) a piece of qualifying equipment, you can deduct the FULL PURCHASE PRICE from your gross income. Give us a call so we can offer you our very best products and services now.  1-866-336-2568/ www.perma-liner.com.